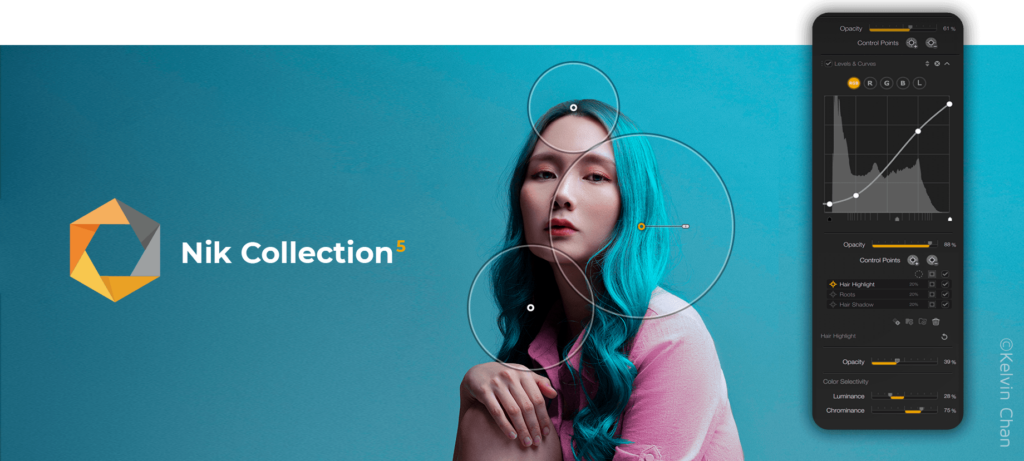 Nik Collection 5 offers a wide range of creative tools with numerous filters, renderings, and editing options that are readily mastered both by demanding photographers and by photographers who are looking for easy-to-use tools.
The suite is compatible with Adobe Photoshop, Adobe Photoshop Elements (excluding HDR Efex Pro), Adobe Lightroom Classic, Serif Affinity Photo, and DxO PhotoLab; and is based on the following 8 plug-in or external editing tools:
The Nik Collection is based upon a wide range of technologies, initially developed by Nik Software and then by DxO Labs, such as selective correction with control points (U-points), simulations based on the characteristics of old silver halide films, tone compression and 32-bit image support for HDR, and optical correction and associated modules from DxO Labs.
In this guide you will find a complete description of all the tools, plugin by plugin, as well as everything you need to know about host application workflows and the different scenarios of use.